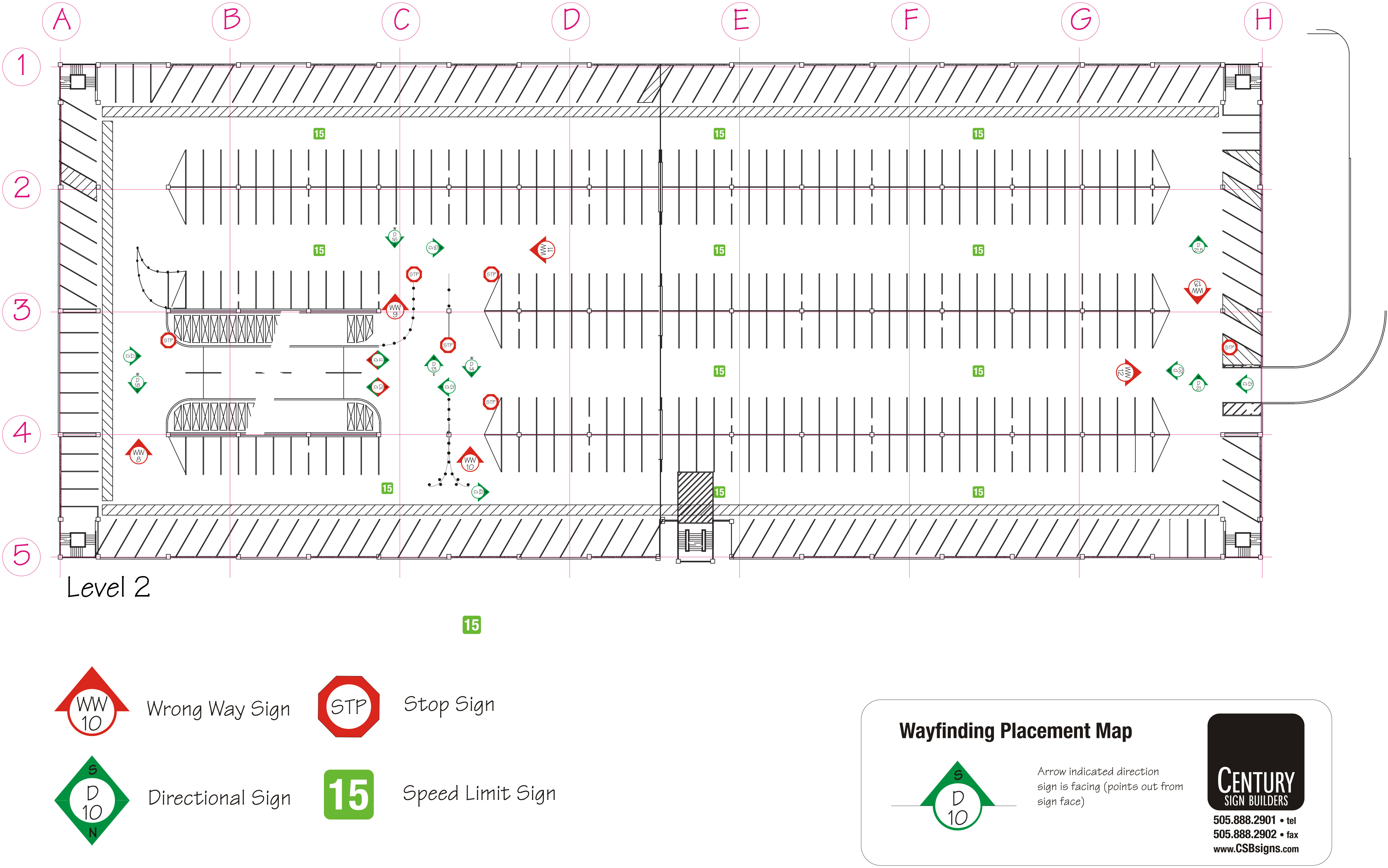 Master Planning
Designing an entire sign package, donor recognition piece or just one sign takes a thought process that considers the environment, code compliance, the common sense of Wayfinding, the audience, budget, fabrication and installation issues, and how everything will be updated or changed. Each of these has many considerations:
The Environment
When we access the environment we might consider questions such as: What is the look and feel of the campus or building? Is it Modern, Traditional, Green, Regional, etc.? What does the owner want you to experience? Is it important to get you where you want to go in the most efficient and effective manner? Is it a busy, crowded place? Is it a place where the owner wants you to see all they have to offer on your way to your destination? How do traffic patterns, weather, and limited wall space affect the signage or donor recognition? Are there many distractions or limited time as you approach signage? We verify our designs (samples, size, color, text) with interior & exterior elevations, ceiling plans, site photos, and site visits to insure the signage will work in the environment.
Compliance to Codes and Regulations
At CSB we pride ourselves in designing signs that meet codes and regulations, are functional and yet still look great. We consider a number of required codes when we are designing: • American Disability Act (ADA) • American Disability Act Accessibility Guidelines (ADAAG) • American National Standards Institute (ANSI) • International Building Code (IBC) In addition to the above codes, often there are industry specific regulations that must be addressed. For example, hospitals require signage that addresses EMTALA (Emergency Medical Treatment and Active Labor Act) and other signs required by the Joint Commission on the Accreditation of Healthcare Organizations (JCAHO®). In the hospitality industry there are regulations with regard to posting room rates and other charges. At CSB we have many years of experience designing industry specific signage – so you can be assured that your signs will meet all the required codes and regulations.