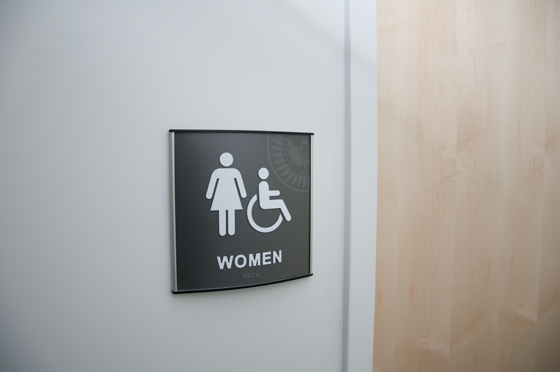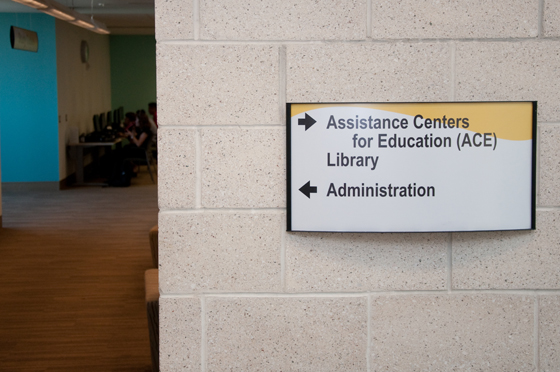 Diversity Sign System
Our Diversity sign system is the ideal sign solution for customers who want flexibility and style at an affordable price. This versatile sign system is one that can be updated easily, timely, and economically.
The Diversity sign system allows for a unified look that works well in any environment and includes all the necessary sign types.
Utilizing a curved aluminum frame (the Vista System), a digitally printed waterfast print, and/or a simple transparency this product allows for a great deal of flexibility. The visual background can vary and change the look of the entire sign. Diversity is a sustainable sign system that significantly reduces your cost of updates. The end-user is able to make simple changes and updates to room/cubicle signs with the use of transparencies and any desktop printer. Changes to larger signs are made through the use of digitally printed waterfast media.
Using the Diversity sign system allows the following changes to easily be made:
• An occupant's name or title
• The name or function of a room
• Directory or directional information
• Backgrounds to accommodate interior design or logo updates (PDF)
This product carries our Lifetime Warranty.